Forever Better by PUMA
As a sports brand, PUMA is constantly pushing to be better than yesterday. The Forever Better initiative is the brand's commitment to reduce its impact on the environment.
By sourcing cotton from the Better Cotton initiative, the sports brand saved 13.4 billion liters of water in 2019.​ Then, in 2020, PUMA's First Mile collection diverted 1.9 million water bottles from landfills. On top of that, to make the Re.Gen collection, PUMA used 3 kinds of regenerated waste: leather from its own waste, cotton from the textile industry, and polyester from plastic bottles.​ Last but not least, 100% of PUMA's shoe boxes are FSC certified.​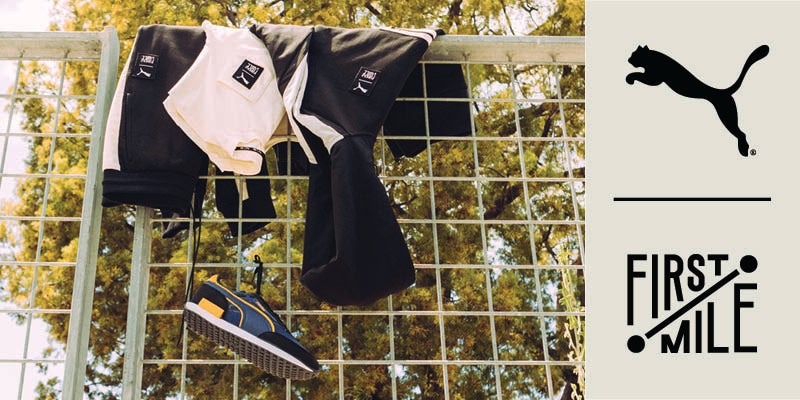 First Mile
First Mile is a people-focused network that empowers socially disadvantaged citizens in Taiwan, Haiti, and Honduras to recycle plastic bottles into clothing.